NOTICE
The announcement by the Chairman of the Technical Commission from the 8th July 2019.
Given the fact that we haven't received ANY original paper from the former Technical committee despite many reminders, we have to create everything again.
Besides other papers it is about licensing methodology, protocols from already granted licenses, minutes of those meetings when a technical regulation was approved and so on.
For that reason, in order to guarantee the continuity and at the same time to make it possible to use materials and machines, we are starting a TRANSITIONAL PERIOD, in which the current announced licenses are certainly valid but at the same time it's allowed to use those materials and machines meeting the sporting requirements of the current technical regulations such as e.g. size, firmness, time and so on. Once the new technical regulations, that we're intensively working on, are approved, the transitional period will be finished.
Thank you for understanding.
Petr Vaňura
Petr Vaňura
President of Technical Comitee
Klaus Barth
Member of Technical Comitee (NBC)
Milan Baričević
Member of Technical Comitee (NBC)
Jo Volders
Member of Technical Comitee (NBS)
Hein Braeken
Member of Technical Comitee (NBS)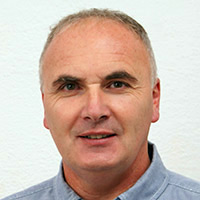 Pavel Mecerod
Technical Consultant
of vicepresident Petr Vaňura
Documents of Technical Committee
Document
File Type
Language
 
Technical Regulations

PDF

DE

EN

Download
List of Approved Technical Equipment

PDF

DE

EN

Download
Selbstständige Internationale Bahnabnehmer der WNBA – Section Classic

PDF

DE

EN

Download
Meetings of Technical Comitte
Document
File Type
Language
 
TC Meeting – May 2019 (Plzeň, CZE)

PDF

DE

EN

Download